Pharmaceutical grade standardized Ginkg biloba extract
Helps maintain good cognitive functions
Supports the maintenance of good blood circulation
Standardized herbal product
Each tablet provides 24 mg of ginkgo flavone glycosides and 6 mg of terpene lactones
Manufactured under Danish pharmaceutical control
Please note that this is a Dutch package
| 1 tablet contains | | | |
| --- | --- | --- | --- |
| Standardized Ginkgo biloba extract | | | 100 mg |
| with | | | |
| Flavonoid glycosides | | | 24 mg |
| Terpene lactones | | | 6 mg |
Product Facts
Directions
1 tablet daily, 2 tablets per day if necessary, unless advised otherwise. Preferably take with or after a meal. Do not exceed the recommended daily dosage.
Dietary supplements should not replace a varied diet.
Suitable for vegetarians and vegans.
A healthy lifestyle and a varied diet are important for maintaining good health.
Ingredients
Bulking agent: microcrystalline cellulose, Ginko biloba L. extract, glazing agents: calcium carbonate, hydroxypropyl methylcellulose, magnesium salts of fatty acids, anti-caking agent: silicon dioxide.

Storage
Dark, dry and at room temperature.
Keep out of reach of young children.
What is Bio-Biloba?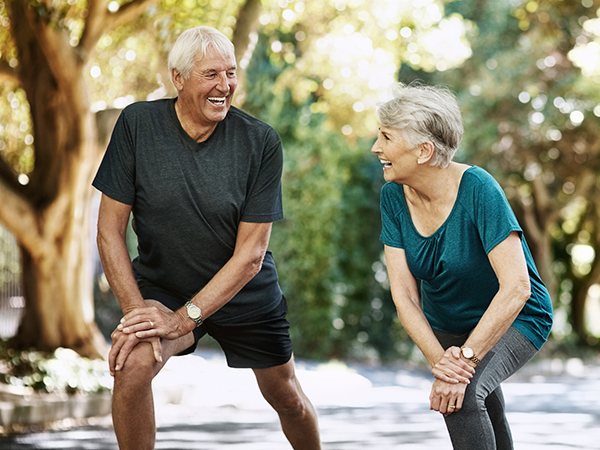 Bio-Biloba is a pharmaceutical-grade herbal remedy that consists of coated tablets 100 mg of refined, dried ginkgo biloba leaf extract. The extract has a standardized content of 24 mg of ginkgoflavone glycosides and 6 mg of terpene lactones. Bio-Biloba is good for the blood circulation and may provide relief for cold hands and feet and support good cognitive functions such as memory and concentration.

Characteristics of Bio-Biloba
Bio-Biloba helps maintain good circulation of blood to all parts of the body, thereby helping oxygen and nutrients reach cells in the different tissues. The brain alone accounts for around 20 percent of the body's entire oxygen consumption.
Because of the high content of standardized ginkgo biloba extract in the product it is possible to achieve the desired effect in approximately four weeks with a daily dosage of 1-2 tablets.
Remember that health problems which require treatment should always be supervised by a physician.

Warm hands with Bio-Biloba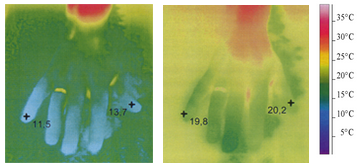 Without Bio-Biloba: After 10 minutes, the skin temperature increases from 12.6 to approx. 20.0°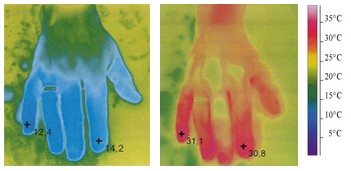 After using Bio-Biloba: After 10 minutes, the skin temperature increases from approx. 13.8° to approx. 30.9° C


The thermal photography shown above depicts the flow of blood through the hands of a person before and after taking Bio-Biloba. The hands are submerged in cold (seven degrees C) water for two minutes and photographed shortly after. After 10 minutes, the hands are photographed again.

Pregnancy and lactation
Do not use Bio-Biloba without consulting your physician first.
What is Ginkgo biloba?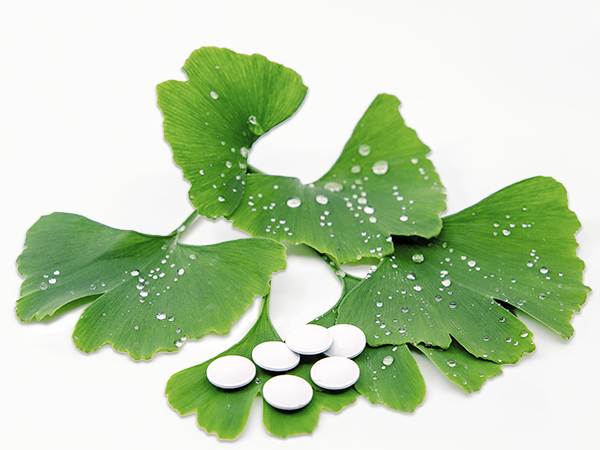 Ginkgo biloba, also known as maidenhair tree, originates from Southeast Asia. For centuries, extract made from the leaves of this tree has been used for therapeutic purposes. Ginkgo biloba, which is not related to any existing tree species, has existed for 240 million years and is occasionally referred to as "a living fossil". It is extremely sturdy and can easily grow to a height of 30-40 meters.
The Ginkgo tree came to Europe in the 17th century. Its characteristic fan-shaped, bi-lobed leaves contain several active ingredients, of which ginkgoflavone glycosides and terpene lactones are believed to constitute those with the therapeutic properties.
Value-for-money
According to international consumer tests and studies, the composition in Bio-Biloba gives the best 'value-for-money' by several accounts.

Best antioxidant effect
A British study of 18 different ginkgo biloba preparations shows that Bio-Biloba ensures the highest level of antioxidant activity. (1).

Highest level of purity
A Dutch comparison of 21 Ginkgo biloba products concluded that BioBiloba is the purest product on the market. (2).

Best Buy
Another Dutch test of 13 different Ginkgo biloba products carried out by the Dutch consumer organization "Consumentenbond" concludes that the ginkgo biloba extract in Bio-Biloba is superior in quality and delivers the best value for money when comparing the price and the dose. (3).

Antioxidant activity of Ginkgo biloba preparations in the UK market

Comparison of Antioxidant Activity in Commercial Ginkgo biloba Preparations. The Journal of Alternative and Complementary Medicine Vol. 9. No. 5, 2003.
Niewsbrief Gezond of Consumentenbond august 2003.
First choice for lowest cost per day: Consumentegids of Consumentenbond august 1995.
Official claims
The European Food Safety Authority (EFSA) has evaluated the evidence behind Ginkgo biloba and has acknowledged the following claims:
Helps maintain a good cognitive function
Helps maintain a good blood circulation