Support normal blood sugar, weight loss and detox
Strong combination product containing

Six powerful herbal extracts
Artichoke who supports weight loss and detox
Beta-glucans
Iodine which helps maintain normal energy metabolism
Chromium which helps to maintain normal blood sugar

A new way to loose weight which have built in the latest scientific findings and contains substances involving both the metabolism, sugar levels and the immunity.
See related categories
[Minerals|, Weight, Slim & Digestion|, With Herbs|]
4 tablets contain
% RDA
Dtox

®

Herbal mixture
1200 mg
*
Beta Glucan extract from yeast
400 mg
*
Iodine
150 µg
100%
Chromium
50 µg
125%
* No RDA (Recommended Daily Value) established
Product Facts
Directions
4 tablets daily: 2 tablets at breakfast and two at dinner.
Do not exceed the recommended daily dosage.

A dietary supplement is no substitute for a varied diet.

A healthy lifestyle and a varied balanced diet is important for maintaining good health.

Storage
Dark, dry and at room temperature.
Keep out of reach of young children.
Ingredients
Bulking agent: microcrystalline cellulose, anti-caking agent: tricalcium phosphate, silicon dioxide, beta glucan 1,3/1,6 extract, Saccharomyces cerevisiae, Cynara scolymus L. extract, Glycyrrhiza uralensis Fisch root extract (DGL Deglycyrrhizinated Licorice), Silybum marianum L. Geartn seed extract, Schisandra chinensis Baille Extract, Taraxacum officinale root extract, Rhodiola Rosea root extract, Glazing agent: hydroxypropyl methylcellulose, Shellac, color: titanium dioxide, stabilizer: Magnesiumsalts of fatty acids, Polyethylene glycol, chromium(III)chloride, potassium iodide.
What is Bio-30 Days?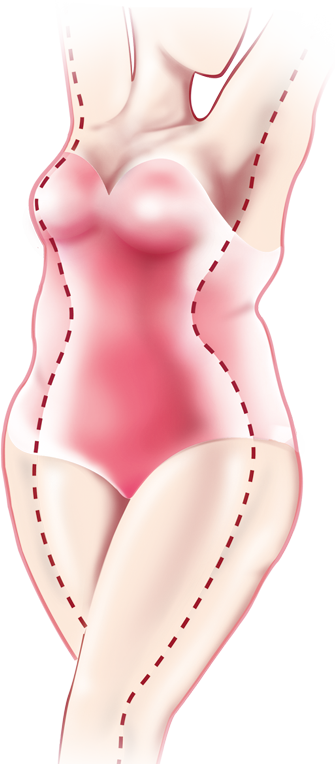 Bio-30 Days consist of tablets with a unique blend of selected herbal extracts. The herbs are deglycyrrhizinated Licorice, Milk thistle, Schisandra, Dandelion, Golden root. and artichoke supporting detox, weight loss, and digestion.
In addition, the tablets contain beta glucan extract and two vital elements. Iodine which contributes to normal energy-yielding metabolism, and chromium that helps you maintain normal sugar levels and normal macronutrient metabolism.
About the ingredients
Artichoke extract (Cynara scolymus, L.)
The artichoke is a plant originating from the Mediterranean. It contains among others a number of flavonoids, bitter substances, enzymes and inulin. Artischoke supports detoxification and weight loss and digestion.
With detox is meant substances that supports natural detoxifying processes in the body.
The Artichoke extract in Bio-30-days is high quality, made from fresh artichoke leaf, standardized and documented for each batch for its active ingredients.
Deglycyrrhizinated Licorice root extract (Glycyrrhiza uralensis, Fisch.)
Licorice root is widespread in North Africa, South East and South West Asia. Only the roots, are used. In this extract glycyrrhizin acid and glycyrrhetin acid has been removed from regular licorice root. This means that this kind of liquorice extract does not raise blood pressure.
Milk Thistle seed extract. (Silybum marianum, Gaertn.)
The plant originates from southern Europe and Asia. Ingredients include flavonoids, essential oils, bitter substances, such as silybin and silymarin.
Schisandra extract (Chisandra chinensis, Baille)
Schisandra is a long, woody climbing plant that comes from Northeast China. Its berries contain among others essential oils, gomisin and schisandrin.
Dandelion root extract (Taraxacum officinale)
This well-known plant comes from Europe and western Asia. The root contains among others, essential oils , bitter substances, taraxacin, taraxsterol, inulin and resin.
Golden Root extract (Rhodiola Rosea)
Golden Root grows in arctic, mountainous regions of Europe, Asia, and Alaska. The plant contains, among others, a high amount of essential oils and the compounds rosavin and rosarin.
Beta Glucan extract
This extract is the patented "beta glucan" commodity Wellmune WGP (1.3/1.6 - 80%). It is a highly purified ingredient extracted from the yeast Saccharomyces cerevisiae. The extract is purified to a degree that people who are allergic to yeast can tolerate it. This extract has undergone extensive testing and is safe to use.
Iodine
This essential trace element contributes to the body's normal energy-yielding metabolism by being a part of the thyroid hormone thyroxine and contributing to a normal thyroid function. 2/3 of the body iodine content is found in the thyroid.
Chromium
The composition contains chromium, a mineral that supports the maintenance of a normal blood sugar level, as well as a normal storage and digestion of carbohydrates, fats and proteins. Both factors are important to maintain a healthy body weight.
Keep away the belly fat
Bio-30 Days should be combined with physical activity and a healthy diet with limited intake of sugar and starch. In line with these changes in lifestyle, it is possible to see changes within 30 days.

Good advice for staying slim
Whether you are in the process of losing weight or merely wish to maintain your current weight, there are some basic guide- lines that are good to adhere to:
Eat three square meals a day
Avoid eating more than you actually need
Limit your intake of candy, chips, and unhealthy foods
Replace alcohol and soft drinks with water – when possible
Eat plenty of fresh fruit and vegetables
Do not eat white bread but stick with whole-meal and rye
Exercise regularly – or be physically active
Only use your car when you need to
Use the steps – not the elevator

Expect to se reductions in:
body weight
body mass index (BMI)
body fat percentage (BF)
And also reductions in waist, abdominal, and hip circumferences.
Official claims
The European Food Safety Authority (EFSA) has evaluated the evidence behind some of the active ingredients and has acknowledged the following claims:
Iodine

Contributes to normal production of thyroid hormones and normal thyroid function
Contributes to normal cognitive function, energy-yielding metabolism, and functioning of the nervous system
Contributes to the maintenance of normal skin

Chromium

Contributes to the maintenance of normal blood glucose levels
Contributes to normal macronutrient metabolism

Artichoke

Supports weight loss
Helps to support digestion
Supports detoxification